OVE
Bottle preparation station for visually impaired parents
Introduction
For blind or visually impaired parents preparing a baby bottle is one of the hardest things to do. For preparing these bottles most of these parents rely on the help of others.
Solution
OVE is a baby bottle preparation station designed to help visually impaired parents through the process of making a baby bottle. By means of bright lights, audible feedback and tactile information the parent is guided.
OVE helps to pour the right amount of formula and heating the bottle to the perfect temperature and is easy to navigate and use.
How might we use sound to guide a visually impaired parent through the bottle feeding process and make them more independent in raising their children?
253 Million
people with a visual impairment and 36 million blind people worldwide
Most Difficult
Preparing a baby bottle is one of the hardest things to do as a visually impaired parent
0 Products
on the market that support blind parents in this task
Process
USER RESEARCH
Two interviews were conducted. Neither of our interviewees had ever attempted to make a baby bottle without any outside help.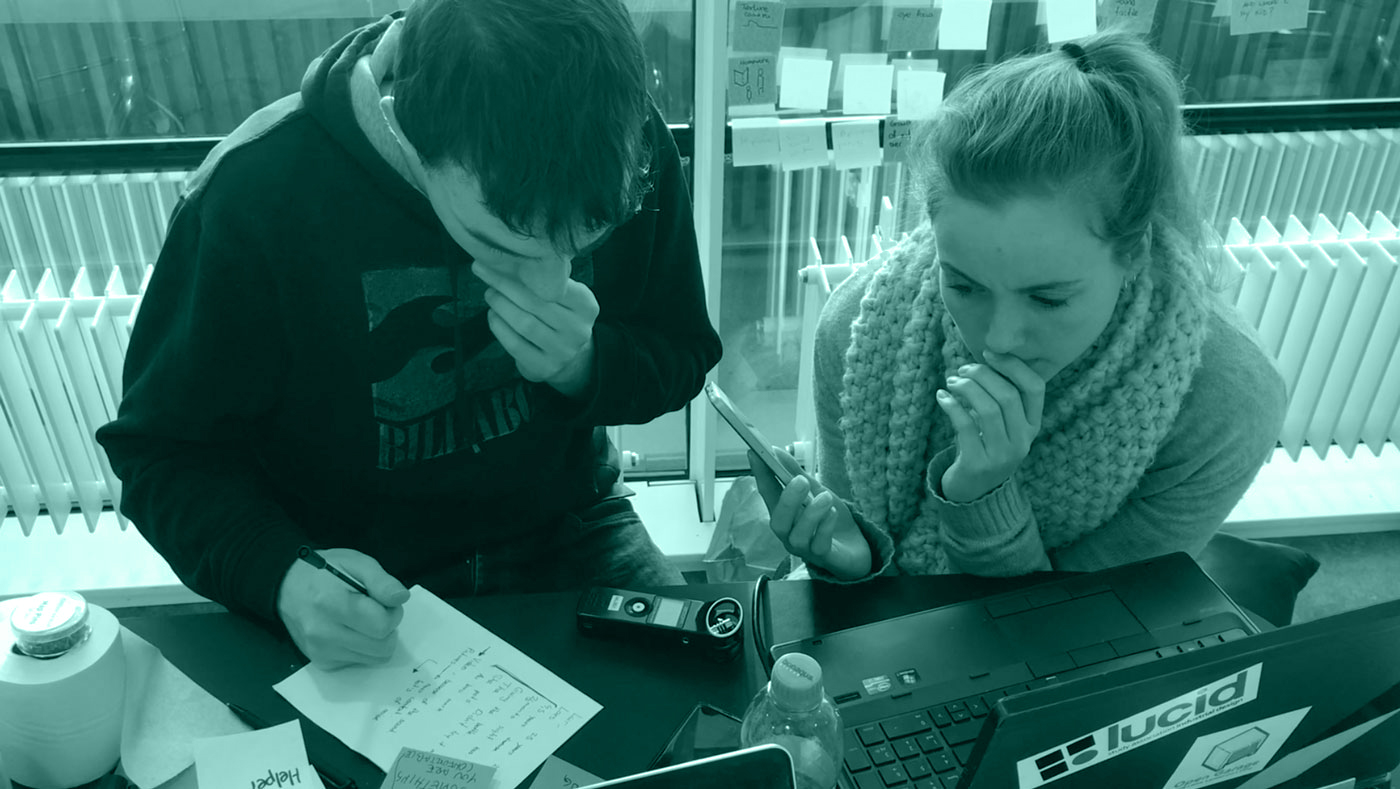 Challenges
Our idea was to build a product that guides visually impaired parents in the full process of making a baby bottle, using sound and light as way of communication. However, the challenges are not only in bottle preparation itself. Pouring the right amounts, working hygienic and being able to locate the needed parts were all part of the challenge
Multi Sensory design approach
In order to create a design that is self- explanatory and easy to use all interactions with the object were precisely designed using multi sensory feedback.
Defining Form Language
When defining the form language attention was paid to developing a form language that provides pleasant tactile feedback. On the other hand the product also had to look good visually. We wanted to create an "inclusive design", a design that is needed by some, but good for all. The product should be desirable for everyone; people without any visual impairment and even deaf people can easily use the product.
"inclusive design, needed by some, good for all"
Inspiration: Using round shapes and big radiusses in the design
Inspiration: Using texture, combinations of fillets and sharp upstanding edges, and braille
Making a working prototype